Chiropractor David Peterson D.C.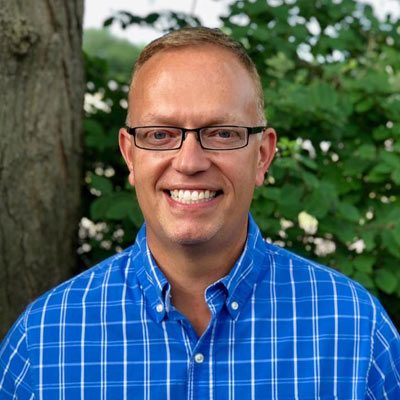 My journey into the chiropractic profession was inspired by my grandmother. She began to see a chiropractor in the early 1940's for headaches and continued regular maintenance of her health with chiropractic care throughout her life. With the encouragement my my grandmother, my father studied and became a chiropractor. Because of these influences, my life has included chiropractic since birth. In 1995 I received my Doctorate in Chiropractic from Northwestern Chiropractic College. I specialize in hands on adjustments for all ages.
After 11 years in practice with my family in North St. Paul, I purchased an office in Spring Lake Park, where I originally interned after college. We enjoyed almost 15 years serving the northern suburbs and growing our office into a wellness based practice. In 2019 we found the perfect location at The Suites in our hometown of Woodbury, Minnesota, opening Live Well Adjusted. In 2021 we decided to make our Woodbury office our full-time location.
My wife Sandy and I take pleasure in sharing the benefits of chiropractic with our clients and community. We have three grown children, two alumni of the University of Minnesota, and our youngest daughter is studying nursing at the College of St. Scholastica in Duluth. When we are not working, we spend much of our time outdoors.
Professional Education:
Northwestern Chiropractic College (NWCC) - Doctor of Chiropractic Degree & Bachelor of Science Degree in Human Biology
OFFICE HOURS
---
Monday
3:00pm - 8:00pm
---
Tuesday
11:00am - 6:00pm
---
Wednesday
9:00am - 2:00pm
---
Thursday
11:00am - 6:00pm
---
Friday
Closed
---
Saturday
Closed
---
Sunday
Closed